The 2017 Kia Rio: A Perfectly Peppy Subcompact Car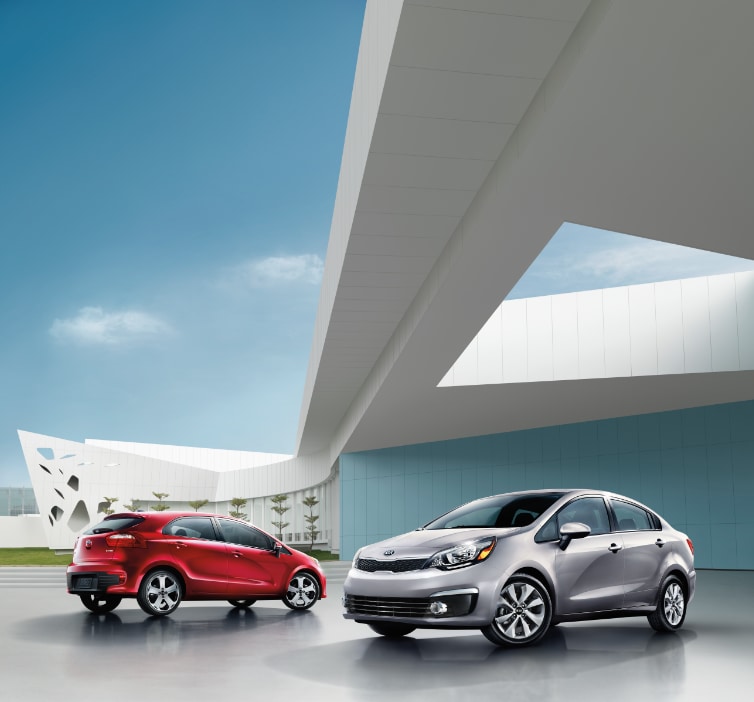 If you're in the market for a sedan or a hatchback that is fuel efficient, offers a peppy, fun ride, and is a great value, look no further than the 2017 Kia Rio. With this car, you also have options. First, choose between the sedan or hatchback model. Then, you can choose either a six-speed automatic or a six-speed manual transmission. The 1.6-liter engine offers you 138 horsepower and two trim levels mean that you can find the exact features you want-like satellite radio, heated leather seats, or a sunroof for example-in the car you choose.
Let's take a closer look at the trim levels you'll find on the market for the 2017 Rio. You can choose from the 2017 Kia Rio LX, or the 2017 Kia EX. The EX model only comes with an automatic transmission, while the LX comes in both automatic and standard versions. With the EX, however, you can enjoy heated leather seats, satellite radio, and more cozy perks.
Power and Performance of the 2017 Kia Rio
No matter which trim level you choose, you'll enjoy the 1.6-liter engine and 123 pound-feet of torque. With its quick acceleration and peppy ride, the 2017 Kia Rio will get you to your destination with a little fun on the way. The sporty makeup and small body make for an aerodynamic ride. You'll also enjoy fuel-savings. You can expect an average of *30 mpg, with approximately *27 mpg with city driving and *36 mpg on the highway.
Safety Features and Ratings of the 2017 Kia Rio
There are lots of safety features packed into this year's Kia Rio model. Dual front advanced airbags, along with seat-mounted side airbags, full side curtain airbags and others are found throughout the car. You'll also enjoy an anti-lock braking system, electronic stability control system, hill start assist control and much more. The suite of safety features that the 2017 Kia Rio has is truly impressive. The National Highway Traffic Safety Administration gave the 2017 Kia Rio four and five stars in all its safety categories.
Are you ready to check out this car for yourself? Please do so soon right here at Patrick Kia. We have a wide selection for you to choose from. Our dealership is located in Richmond, VA, where our friendly and helpful staff will be glad to assist you.
Once you've found that just-right Kia Rio to meet your needs, you can also take care of your auto financing right here on site. Enjoy the convenience of taking care of the whole process-from first browse to signing on the dotted line-right here at Patrick Kia.